Seventeen-year-old Grace Edens studies late into the night in her dorm room at Craft Academy for Academic Excellence in Science and Mathematics, a program at Morehead State University. The academy selects high-achieving teenagers from across Kentucky to enroll as college students and pursue careers in STEM fields.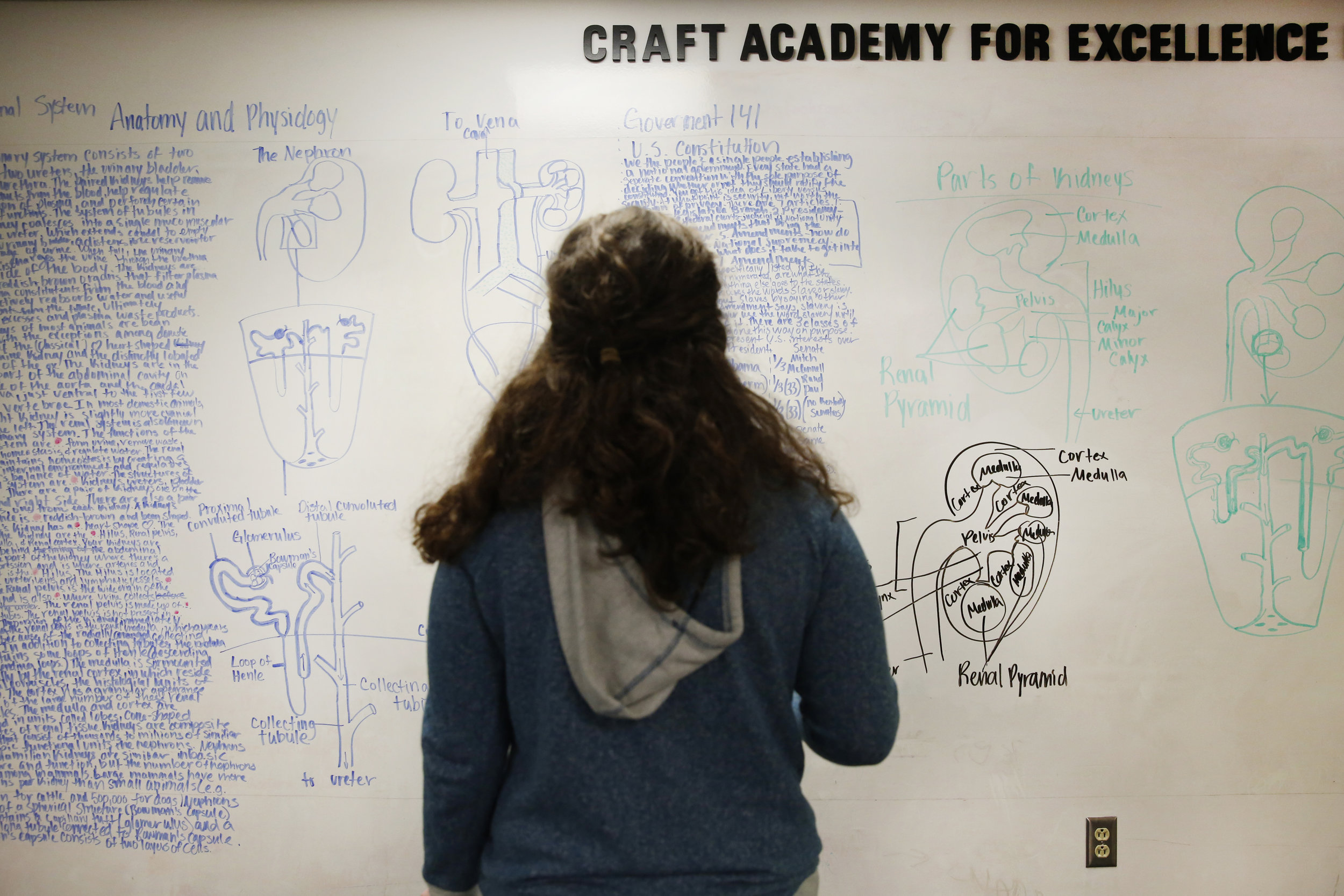 Minutes before curfew, Grace studies the notes and diagrams she drew on a whiteboard in preparation for a government midterm and anatomy quiz.
Grace and her classmates laugh at a professor's quip during government class.
"Your hair is the crowning jewel of your face," says Grace. She wakes up an hour early to straighten and curl her hair before class.
Grace works on an English paper at her favorite spot in the library. "It's real pretty. It's really old school…all of the chairs creak."
She gives directions to people who are lost on the Morehead University campus.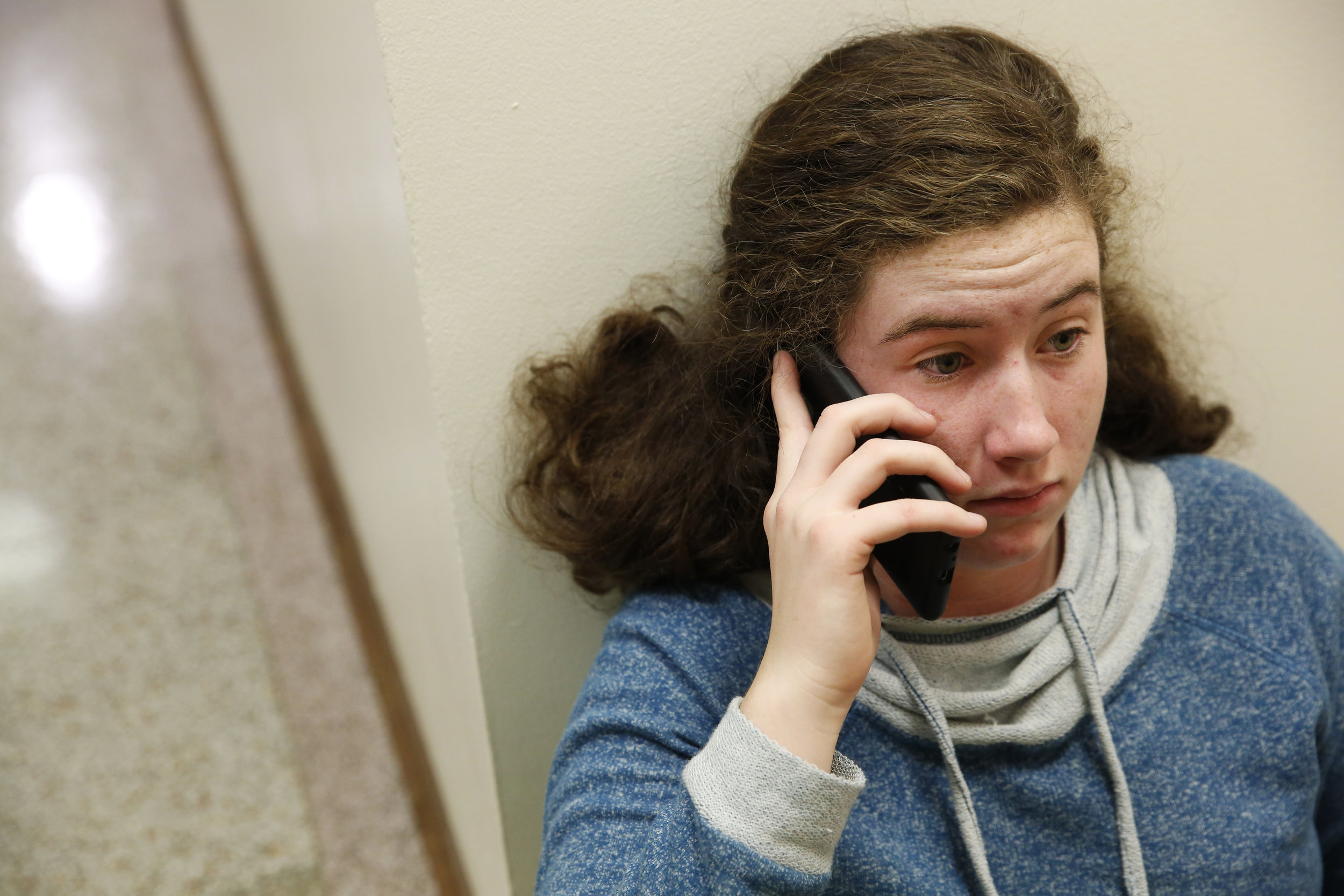 Grace calls her dad every night at 9:50p.m. to talk about her day and hear about news from home.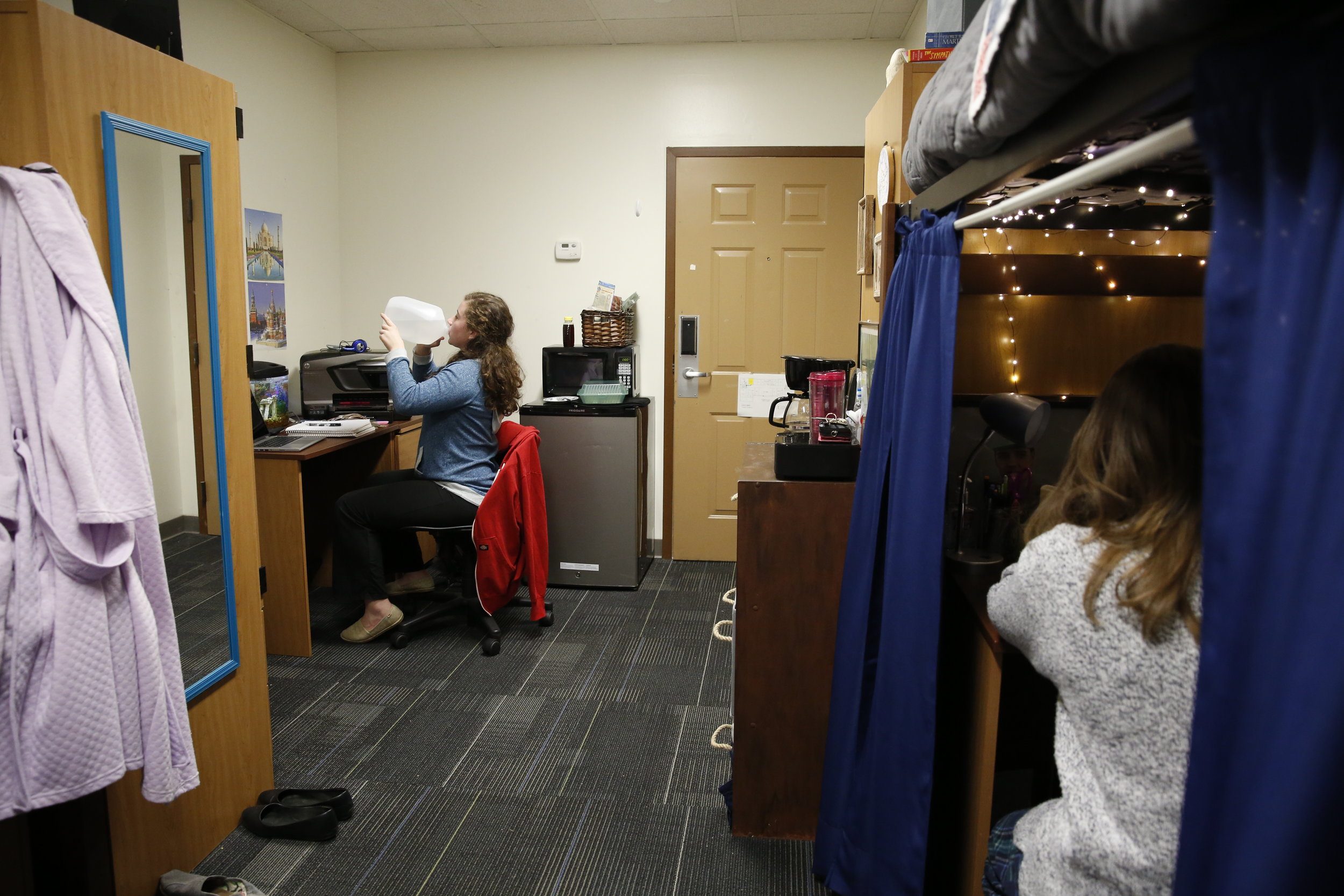 Grace drinks directly from a water jug in her dorm room. It's a habit that she picked up from her dad.
Grace receives a comforting hug from boyfriend, John Kincaid (J.D.), after a stressful day.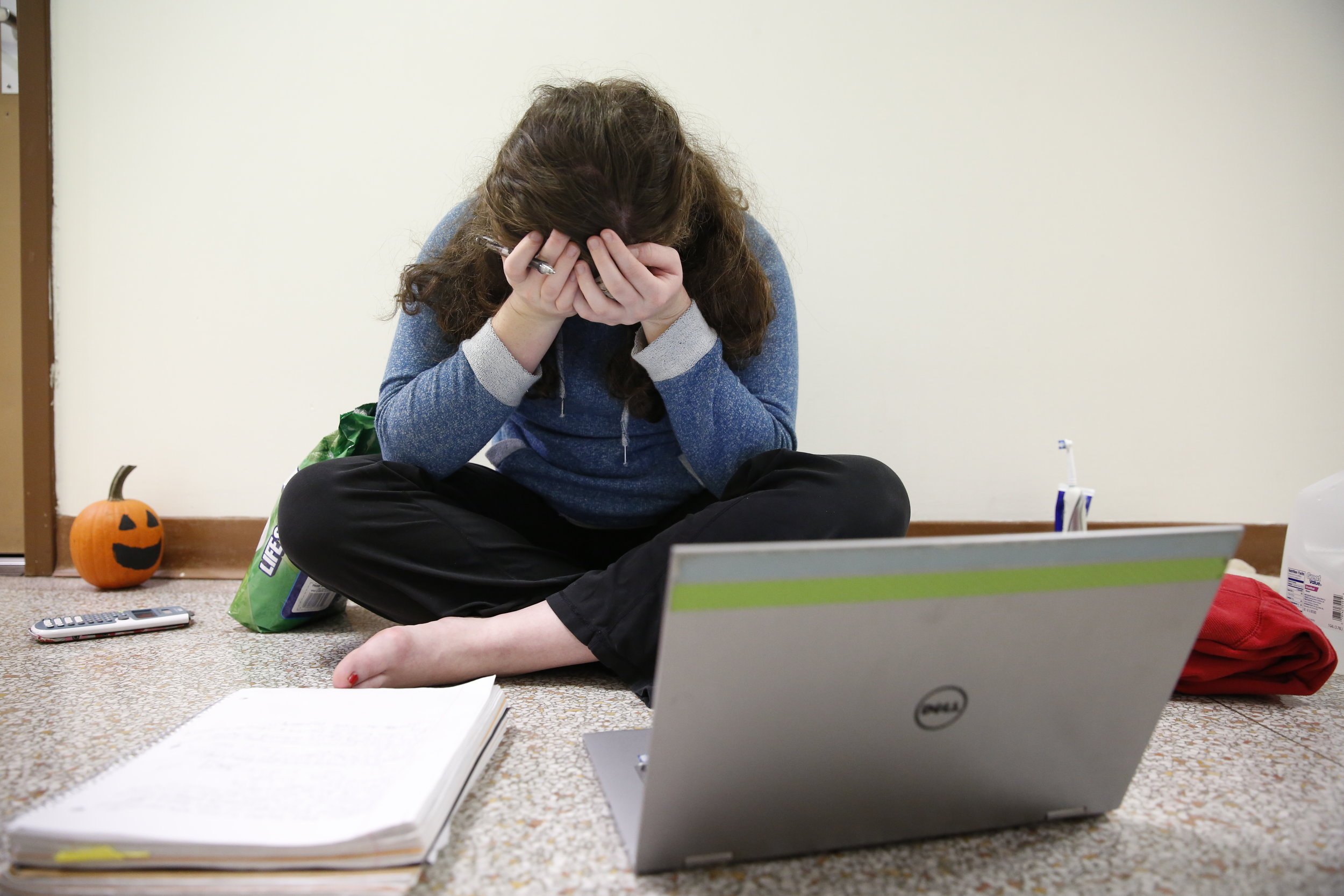 Grace Edens is exhausted after hours of homework. "I think I might cry if I get this problem wrong."